SPECIALIZING IN MONSTER PLOTS
MONSTER meaning BIG! Big plans for the little guys. We know how overwhelming it can be having to navigate the deep and ever-changing waters of fundraising, marketing and digital, that's where we can help.
We are a company that is passionate about "helping the helpers". Our mission is to help growing nonprofits and businesses create their story and raise awareness and funding for their cause/organization.
With over 22 years of marketing and fundraising experience, big girl on a mission helps you develop a clear, compelling message to draw supporters/customers, funding and awareness to your cause or business. big girl on a mission is a woman-owned and operated company with a team of talented men and women working hard to help our clients succeed.
We are not "consultants" in the typical sense. We do not come in and tell you what to do and then leave you to do all the work by yourself. When you hire big girl on a mission, we become a part of your team. We learn your voice, and your audience, and how best to communicate with them. We are in this with you!
We know how important relationships are and make it our goal to listen and get to know you so that we can learn your voice and culture and then help you cultivate relationships with your donors, customers, clients, audience.
"Since the early development of Say Something School Assemblies, Jen Harp and her team at Big Girl on a Mission have walked along side of us to help our organization grow from a small assembly team to multiple teams. From social media, website design, to setting up the non profit status; they have made our life easy. You will not get off the phone with out having laughed and feel like you can conquer the world."
JODY DYESS, EXECUTIVE DIRECTOR, Say Something School Assembly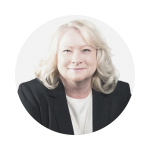 "Big Girl on A Mission was a great partner to step into our ministry and get an important project done when we didn't have the internal resources. We are so blessed to be able to have new professional brochures and videos to explain our ministry now."

CAROL PATTERSON, CEO, Shepherd's Gate
"I can't say enough great things about Jen Harp and her team!! Great work from some of the best people I've ever had the privilege of working with. When they say "we become part of your team" they aren't joking. If you are running a not for profit or church etc. do yourself a favor and give them a call!!"

MIKE BARTEL, FOUNDER/EXECUTIVE DIRECTOR, FREE International
WHAT WE DO
We aren't experts, we are people with lots of experience, we have some victories, some mistakes and we make all of it available to you. Whether you have an event to plan, a new idea for social media or your website or you just need to talk to someone who has been in marketing and fundraising for a while, we are here for you.
Our approach to social media is simple, it should do one of three things. Social media should inspire, educate and equip, it should not just be a vehicle to communicate about your organization or business. Does that surprise you? Think of it this way- if I invited you to coffee and all you did was talk about yourself, never inquiring about my hobbies or what I liked to do, I probably wouldn't want to go to coffee with you again. And it's the same with social media, you need to be creating content your audience enjoys and finds helpful. We can help you do that.
It is important to brand your organization, you probably already knew that. So, you may be wondering where to start. We will take you through the branding process of finding your "look" ( logo, colors, fonts) and your "voice" (your messaging and tagline) and your John/Jane Doe (your audience).
We create. You need marketing collateral, we will find a way to create it. From brochures to billboards to social media graphics to t-shirts we can help you design something that your people will love. We also proof your marketing pieces, if you have written copy for your website or podcast we can help make sure it conveys your message clearly without mistakes. No project is too small, let us know how we can help.
Your window to the digital world is so important and we make sure it represents you and your needs exactly. From new website builds to website remodels we are there to make sure this process is easy and affordable for you.
Contact.
LET'S TALK.
We've been where you are — your time and money are stretched thin.
We know what it's like to have consultants, and what it's like to have team members. We choose "team".
We can help you find creative solutions to the challenges you face.